Onyi A. Udoji also known as The Modern Montessorian, is an erudite Early years/Primary educator. She is deeply passionate about creating and maintaining a high quality of education in Nigeria and specialises in the ages 0-9. She is a holder of two international diplomas from MMI (London) and is the National Faculty Coordinator in Modern Montessori International (London) Nigeria..
Lauretta Ejiogu is a seasoned Montessori directress driven by a passion for education. She holds Diploma and Advanced Diploma certificates in Montessori Education and a Postgraduate Diploma in Education from the University of Lagos. She is currently a full-time lecturer and manager at the MMI London, Lagos Centre
Oluwatosin Olafusi, an educationist had her first degree at Ekiti State University. After a decade of teaching in the early years, had a further studies at the MMI London where she had an intensive training on the peculiarities of early years. An outstanding student with desire for excellence, at the University of Lagos where she obtained an Advanced Diploma in Early Childhood Education and recently completed her Master's Degree. She is a Lecturer at MMI London (Lagos centre).
Kingsley Udoji is a seasoned educationist with a professional background in early childhood education. He holds a Diploma and Advanced Diploma in Montessori Method of education from the prestigious MMI (London) Lagos centre where he also serves as a full-time lecturer. He is an ardent believer of the Montessori principles and pedagogy. His favourite Montessori quote is "The greatest gifts we can give our children are the roots of responsibility and wings of independence."
Lynda Ukueku is a lecturer at the Modern Montessori International School(MMI) London (Nigeria). She has been in the education field since 2007. She obtained her diploma in Montessori Method of Education in 2010. She also earned her Master's degree in Multidisciplinary Studies in Education at the State University of New York. She currently resides in Abuja, Nigeria.
Sylvia Ngozi Zekeli is an enthusiastic Montessorian and trainer whose talents and passion have inspired her students in many ways. She is a head teacher in MMI Preschool, Abuja, the first Modern Montessori International (London) Preschool in Nigeria. She derives great joy in helping children between 0 and 6 years learn how to read using the Montessori synthetic language method.
Ibironke Akinyemi is a Chemical Engineer now turned Educator with over eight years' experience working with children in the Nursery and Primary Classes. She holds both Diploma and Advanced Diploma in Montessori Education, as well as a Post Graduate Diploma in Education from Bayero University, Kano. She currently lectures at the Modern Montessori International (Kano Center) and doubles as the Branch Manager of Chelis Bookazine, Kano. She is a passionate trainer who derives joy in helping parents and teachers make learning a fun-filled experience for Children.
Victoria Udoji holds a first degree in Physchology. She started her career in the Montessori method of Education a few years back and holds a diploma fom MMI(London) Nigeria where she serves as a full-time lecturer. She is industrious ans sees every challenge as an opportunity to learn and improve.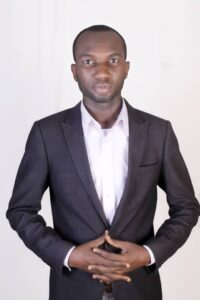 Femi Adetoyinbo is a certified childhood and Montessori education practitioner. His professional interest borders around the bottom-up nurturing and building of human competencies – capabilities which the Montessori Method of education develops. He resides in the Nigerian capital city of Abuja where he currently works as the Centre Manager of  MMI (London) Nigeria.
Ekambe Obasesam Utum studied Economics at Umaru Musa Yardua University, Katsina. He is presently undergoing training at the Modern Montessori International (London) Kano Center. He is passionate about Early Childhood Education and believes that his training and experience in Montessori Education would help him achieve his dream of becoming an educator.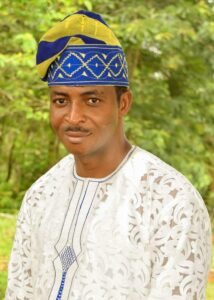 Stephen O. Ogbodoh received his training in the Montessori Method of education from Modern Montessori International London (Kano). He is passionate about providing lifelong learning that will lead to the discovery of one's path and purpose in life.
Ify Iduh is an enthusiastic and creative Early Years educator who  holds a first degree in computer science. After years of teaching in the nursery sector, she finally made a leap into Montessori education. She holds an international diploma in Montessori Method of education from the prestigious Modern Montessori International (London) Nigeria. She is currently a full time/pioneer lecturer at Modern Montessori International (London) Asaba Center.
Onajite Vivian Onyekwere holds both Bachelor and Master's degrees in Engineering. Her innate passion for childhood education blossomed when she came across the Montessori Method of education. This experience led to a change in career which propelled her to obtain a Diploma in Montessori Method of Education from Modern Montessori International (MMI) London (Nigeria). She is happily married with two children and she now runs a Montessori school.
Maryjane Obienyi is a Montessorian with great passion for children and education. She holds both diploma and advanced diploma in Montessori education and a degree in computer science. She is a lecturer at Modern Monteesori International (London) Nigeria
Ifeoma Ekanem holds a first degree in Microbiology. She began her career as a children's church teacher and has been working with children for over a decade. She holds an international diploma from Modern Montessori International (London) Nigeria and has taken courses in child psychology, children's mental wellbeing, special education and child counselling. She currently resides in Abuja where she lectures at MMI (London)
Abuja centre.
Uche Emeasoba holds a first degree in Chemistry Education. She began her career as a classroom teacher where she spent more than ten years teaching at the nursery, primary and secondary levels. She obtained a Diploma in the Montessori Method of education from the Modern Montessori International (London), Lagos Centre.
Owing to her passion for children, Omolara Talabi embarked on a career change from Business Administration to Early Childhood Education 15 years ago and obtained a certification in child growth and development with curriculum and activities from Prince George's Community College in Maryland, USA. She also bagged a Diploma and Advanced Diploma in the Montessori Method of Education from MMI (London). She has worked with children in various capacities and is presently the National Head of Studies in MMI (London) Nigeria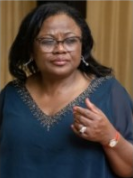 Dr Thompson is a practising Physician who specialises in Psychiatry. She consults for hospitals in Maryland, USA where she has lived for the past fifteen years. Dr Thompson has special interest in Neurodevelopmental disorders and forensic psychiatry. She graduated from the University of Nigeria College of Medicine, Enugu in 1985; the University of London School of Hygiene and Tropical  Medicine obtaining Diploma in Tropical Medicine and Hygiene (DTM&H) in 1992 and completed her residency training at the Howard University Hospital in Washington DC in 2002. She is a member of the American Psychiatric Association (APA) and the Association of Nigerian Physicians in the Americas (ANPA).
Markëta Howard enjoys exploring the world with my husband of 14 years and our two little children. Our life is one giant, purposeful adventure and I wouldn't have it any other way! I'm an eternal optimist and passionate about fashion, travel, delicious food, a good read, planet Earth, all things Montessori, and my Lord and Saviour Jesus Christ. I believe that true school has no walls and that, as Vince Gowman writes, "The best education does not happen at a desk, but rather engaged in everyday living – hands on, exploring, in active relationship with life." You can find me on Instagram @schoolathomeandbeyond and at www.schoolathomeandbeyond.com.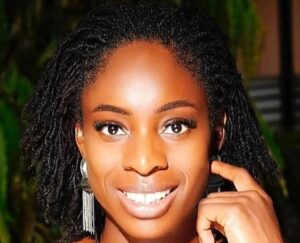 Joyce Adeluola is a mental health coach who is committed to providing holistic support to promote optimal mental health.She coaches on positive thinking, confidence building, personal development, emotional intelligence, conquering fear and a host of other mental health conditions and life skills applicable in a range of settings using research and personal experiences as her center point
Joyce is passionate about creating awareness in some of the most delicate issues surrounding mental health in modern day society.
Ifeyinwa Omesiete is a certi􀅀ed Nutritionist with a BSc in Nutritional Sciences from the University of Minnesota-Twin Cities, USA.
She consults at various hospitals for children of all ages where she treats medical and dietary ailments. She creates and introduces
innovative recipes designed to improve a child's diet based on their diagnosis, physical activity and age requirements. Her experience ranges from picky-eaters to the management of genetic and chronic diseases. She co-founded Nutrition4KidsNg, an online platform that educates parents on the importance of proper nutrition, effective feeding techniques and must-have skills designed to introduce a child to a variety of wholesome meals between the ages of 6 months-6 years. through her social media platforms, she educates and shares her personal experiences on how to live in the modern world, while raising healthy and well-nourished children. One of her many goals is to relieve parents of the stress and guilt of wondering how to feed their children the right way, while cultivating a healthy family lifestyle.
Zainab Shamis-Saleem qualifed as a Montessori practitioner in 2012 with Montessori Centre International (MCI) UK, and has worked in three settings, including an Islamic Montessori School. Currently leading a pre-school class, she stepped away from her Graphic Design background to work with children in education, realising that many of the creative skills gained in her former
roles are invaluable in the classroom. A South African and Libyan by descent, she lives in London with her Pakistani husband and two children. In 2018, she founded the Montessori Studio (IG handle: @themontessoristudio) where she demystifes the elitist image of Montessori and makes it more accessible to those new to the approach. She is currently studying for her Masters in Childhood, Youth and International Development at London University.
Carine Robin has a Master's Degree in Psychology, specialising in child psychology. She worked for various social services in her home country of Belgium, before moving to Ireland in 2006. It was there that she started working in a nursery and discovered Montessori education. After having her first child, her passion for the philosophy grew and she qualified as a Montessori teacher and managed a preschool. Carine has been running a Montessori based parents and toddler group and coaching families for 9 years. She now also runs an online group for over 14000 parents, sharing her knowledge and passion with people from around the world. In 2018, Carine realised families needed more support and launched her popular online parenting courses and monthly subscription boxes, full of personally designed Montessori materials. She blogs at www.themontessorifamily.com and you can find her on Instagram @montessorifamilyuk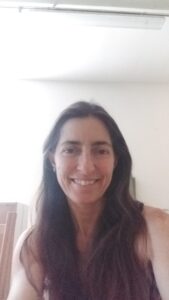 Francesca D'Achille was born close to Garda Lake in Italy. She moved to the Dominican Republic where she studied and got to know about the Montessori Method of education. She began teaching in 1997, moved back to Italy in 2007 and created an afternoon 3 to 6 Montessori Lab near Piacenza. After this, she started to work with home-schools and associations around Italy until 2011 when she started a small educational project in Val di Susa, Torino. In 2009, she co-founded an association, MontessoriinPratica in Rome, with Prisca Melucco and other teachers, to give support to teachers, schools and parents in the Montessori Method. She teaches daily in Italian, English and Spanish and greatly enjoys spending time with children at school.